A Firefox add-on to opt-out of ad networks.
Targeted Advertising Cookie Opt-Out (TACO) is a Firefox plugin that jumped the shark. In 3.0 they introduced new features, and a bunch of fancy gui stuff to match it. This removed the simple, painless beauty that was TACO 2.0.
To quote a review:
Unbelievable how this very good Add-on (TACO 2.0) could fall so deep. The new version (3.0.x) is a nightmare. It's bloated (up to 3MB), slow and has a terrible Preference-dialog (more like a christmas tree).

You are well-advised to avoid the new version and go back to 2.0. "Nightly Tester Tools" or/ and "MR Tech Toolkit" will help you to make it compatible. Or do it manual.

I'm desperately disappointed.
Beef Taco is a fork of TACO 2.0, before the new features and UI, and kept up to date with the most recent Firefox versions. This is not a replacement for all the goodies that are in TACO 3.0+, and there are some useful tools, it's just a path back to a simpler time.
Install
Please install it from Mozilla at https://addons.mozilla.org/en-US/firefox/addon/180650/ to stay up to date. While you are there, add a review too!
As an alternative, you can download it right here, right now from this site, but I don't believe you will get update notifications. I'm not sure, I'm new to the Firefox extension process).
Screen Shots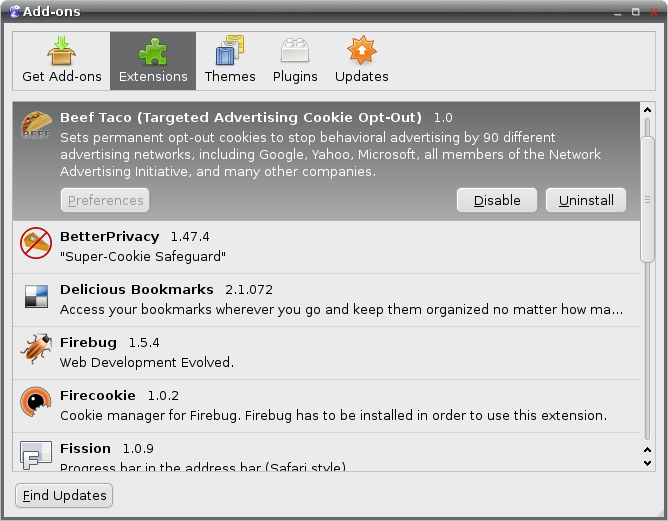 The Extension Installed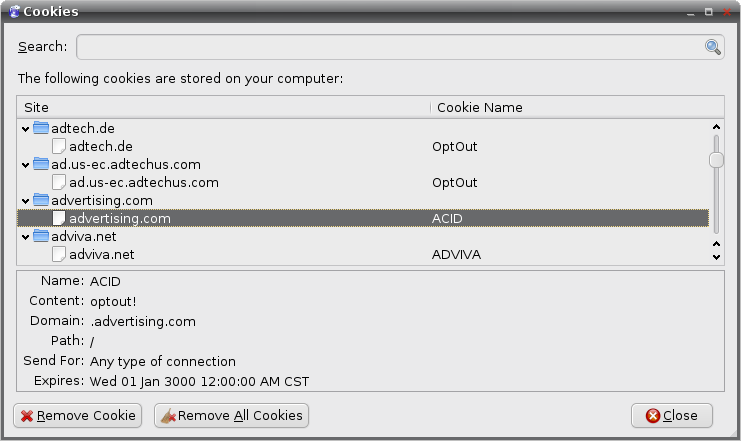 The Proof Is In The Beef
Authors & Contributors
John Hobbs (john@velvetcache.org)
Previous Authors (TACO 2.0)
Christopher Soghoian
Valentin Gheorghita
Daniel Witte
Contact
John Hobbs (john@velvetcache.org)
Download Source
You can download this project in either zip or tar formats.
You can also clone the project with Git by running:
$ git clone git://github.com/jmhobbs/beef-taco